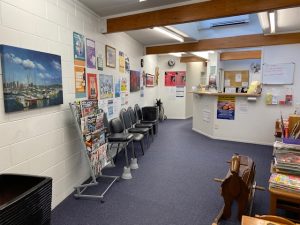 Welcome to Roselands Doctors, your trusted family medical center in South Auckland. We are proud to offer a comprehensive range of medical services, catering to individuals of all ages, from children to the elderly. With a team of experienced doctors, nurses, and support staff, we are committed to providing exceptional care that is personalized, compassionate, and tailored to your specific needs. Whether you require routine check-ups, specialized treatments, or support for chronic conditions, our dedicated healthcare professionals are here to guide you on your journey to optimal health and well-being. At Roselands Doctors, your health is our priority, and we strive to create a welcoming and nurturing environment where you can feel comfortable and confident in the care you receive.
Our Medical Services
Family Medicine: Our experienced team of doctors specializes in providing personalized and comprehensive care for individuals and families, catering to a wide range of medical needs.
Women and Men's Health: We offer specialized care and support for women and men, addressing specific health concerns, conducting routine check-ups, and providing preventive screenings.
Care of the Elderly: Our dedicated healthcare professionals are trained to provide compassionate and specialized care for the elderly, focusing on promoting health, managing chronic conditions, and ensuring overall well-being.
Sexual Health: Our clinic offers confidential and non-judgmental sexual health services, including testing and treatment for sexually transmitted infections, contraception advice, and reproductive health consultations.
Mental Health: At Roselands Doctors, we understand the importance of mental well-being. We provide comprehensive support and free Wellness Support services to promote mental health and offer assistance with any concerns you may have.
Well Child Checks: Our team is committed to the health and development of your children. We offer regular well child checks, vaccinations, and advice on growth, nutrition, and developmental milestones.
Minor Surgery: Our doctors are skilled in performing minor surgical procedures, ensuring optimal outcomes and minimal discomfort for our patients.
Chronic Care Management: We specialize in managing chronic conditions such as diabetes, COPD, and cardiovascular disease. Our team will work closely with you to develop personalized care plans and provide ongoing support.
Dressings: Our skilled nurses provide professional wound care and dressing changes, ensuring proper healing and infection prevention.
Skin Cancer Checks and Liquid Nitrogen: We offer comprehensive skin cancer checks to detect any abnormalities early on. Our doctors can also provide liquid nitrogen treatment for certain skin conditions when necessary.
Immunizations: We offer a complete range of vaccinations for individuals of all ages, including childhood immunizations, travel vaccines, and influenza vaccinations.
House Calls: In special circumstances where patients are unable to visit the clinic, we offer house call services to provide medical care in the comfort of your own home.
Nurse Assessments: Our experienced nurses conduct thorough assessments to address various health concerns, provide education, and offer support for managing chronic conditions.
Foot Care: We offer specialized foot care services, including nail care, wound management, and advice on proper foot hygiene.
Palliative Care: Our compassionate team provides comprehensive palliative care services to patients with life-limiting illnesses, ensuring comfort, dignity, and support for both patients and their families.
Adolescent Health: We provide a safe and welcoming environment for adolescents, offering a range of healthcare services tailored to their specific needs, including sexual health advice, vaccinations, and mental health support.
Removal of Jadelle and removal of IUCDs: Our experienced doctors offer the removal of IUCDs contraceptive implants.
Dermoscopy: Our clinic is equipped with advanced dermoscopy tools to accurately assess and monitor skin conditions, ensuring early detection and appropriate treatment.
Accidents and Injuries: We provide prompt medical attention for accidents and injuries, including assessment, treatment, and referral if necessary.
Free Consults – Youth Health, Mental Health: We offer free consultations for youth health and mental health concerns, providing a safe and supportive space for young individuals to seek professional advice and guidance.
Virtual Consultations: We understand the importance of accessibility and convenience. We offer virtual consultations through various platforms such as text, email, phone, and Zoom, allowing you to connect with our healthcare professionals from wherever you are.
At Roselands Doctors, we are committed to delivering high-quality healthcare services to meet the diverse needs of our patients. Our dedicated team is here to provide personalized and compassionate care, ensuring your well-being and promoting a healthier community.